Good Friends
Monday Monsters design
Boring monday at office.
Meeting, phone calls, people, coffee.
Let me be in hangover.
I need just some sketch and colours.
 

Meeting room. Ink on Paper. First Sketch.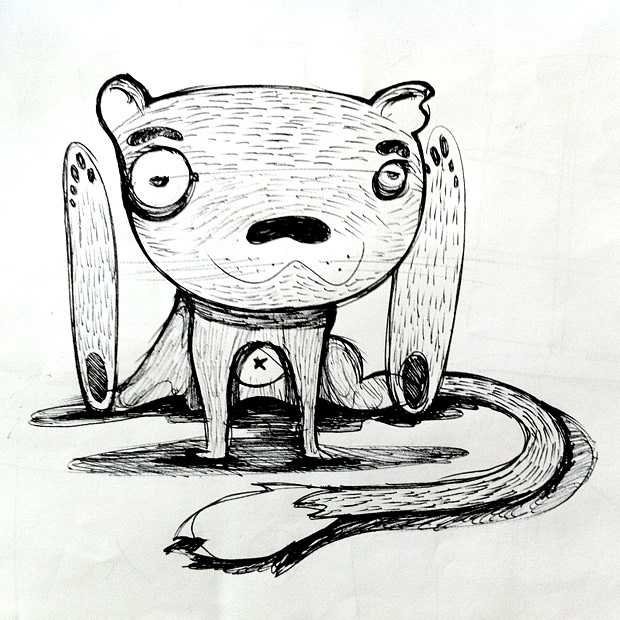 Before pint time. Back to my Mac.  Photoshop.
I really need a pint time. i hate puppies & good boys. Blood and details.
Now it's beer time. Yeah.