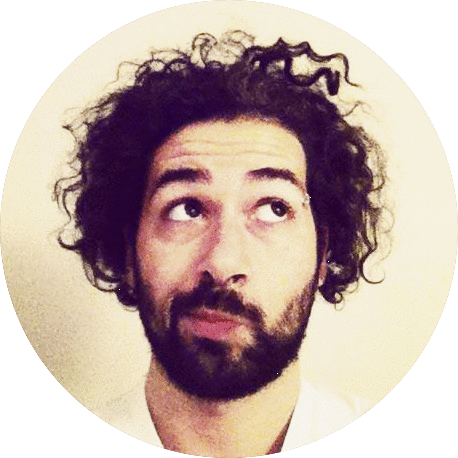 Emanuele Zangirolami  a.k.a. EZA is a complete and eclectic designer based in Turin.
His professional career was born in Armando Testa, founder agency of italian advertising. Since the very beginning has been grown in the digital field, first as web designer than Interactive Art Director and finally Creative Director. With over 20 years experience working, he is actually employed as Head of Design in
Triplesense
, consulting and digital agency of Reply group, with deep focus in creating digital strategies, innovative user experience and advanced design.
He has developed a thorough knowledge of the market and the dynamics of communication especially in automotive and mass market with local and global projects. He worked applying a consistent multi-platform approach across a broad spectrum of projects including digital branding, social communication, corporate portal and websites, viral and rich media advertising, mobile app, Augmented and Virtual Reality experiences to an excellent standard.
He worked for the main clients of the agency such as Ferrero ( Fiesta, Bueno, Estathè, Rocher, Raffaello )  Soremartec, Baci Perugina, Mulino Bianco, FCA ( Fiat - Alfa Romeo - Lancia - Jeep, Iveco, CNH, FPT ) Goodyear, Loro piana, Clickar, Costa Crociere, Poltrona Frau, Alfaparf,  Alitalia, Costa Crociere, ecc.
He was awarded at the Cannes Lions, Interactive Key Awards, Targa D'oro, Pubblicità e Successo, La Freccia D'oro, MediaStar.
_____
As independent artist he is working in a deep and accurate process to expand is knowledge about visual storytelling through several mixed media artworks. The very complex productions consist of  Illustrations, paintings, and sculpture realized with poor materials like ink, paper, wood and iron. Fascinated by classic Art, Minimal Graphics and Modern design the passion take inspiration from the world around.

KEY SKILLS
Ability to successfully conceive and produce acclaimed interactive projects from idea to delivery.
Highly organized with managerial experience.
Skilled in  building & maintaining relationships between key clients and the agency.
Unflappable disposition and ability to work in a Team, in a coordination role between internships, freelance and partners.
Extensive knowledge of project workflow with a key role in creative supervision of the whole process.
A keen interest in current technologies, trends, and design tools.
.


SPECIALITIES 
Interactive Marketing strategies